She did it again!
Before announcing Pre-Fall 2019 Ksenia Schnaider had dropped a brand new silhouette - asymmetrical jeans. One side is slim, the other - flared. The internet has gone crazy over it.
Vogue.com is sure they are on their way to becoming huge in 2019, 9GAG comment section is bursting with memes and news are popping out on Dazed and i-D.
Here is a photoshoot made by Selam Studio X that captures the essence of the model perfectly: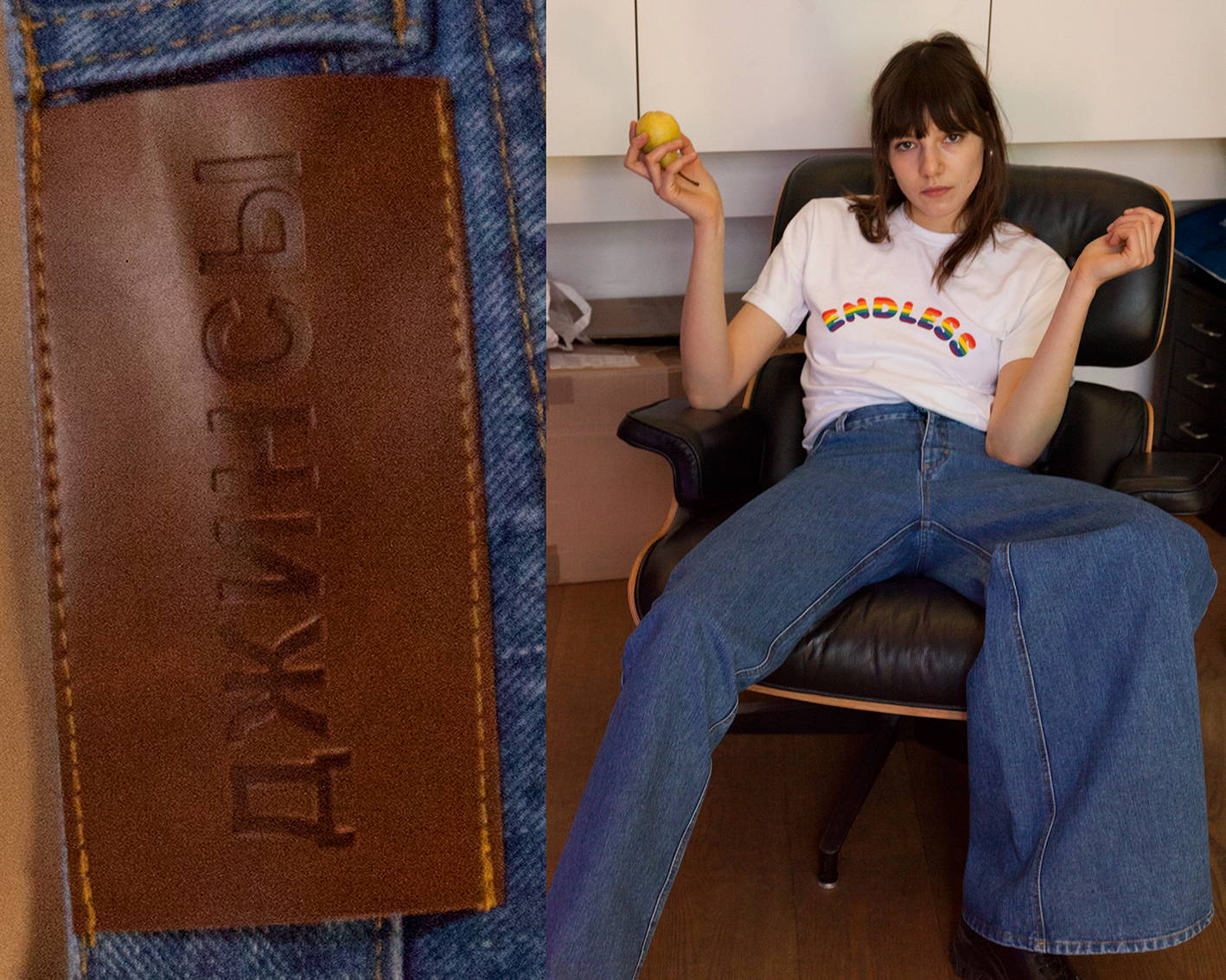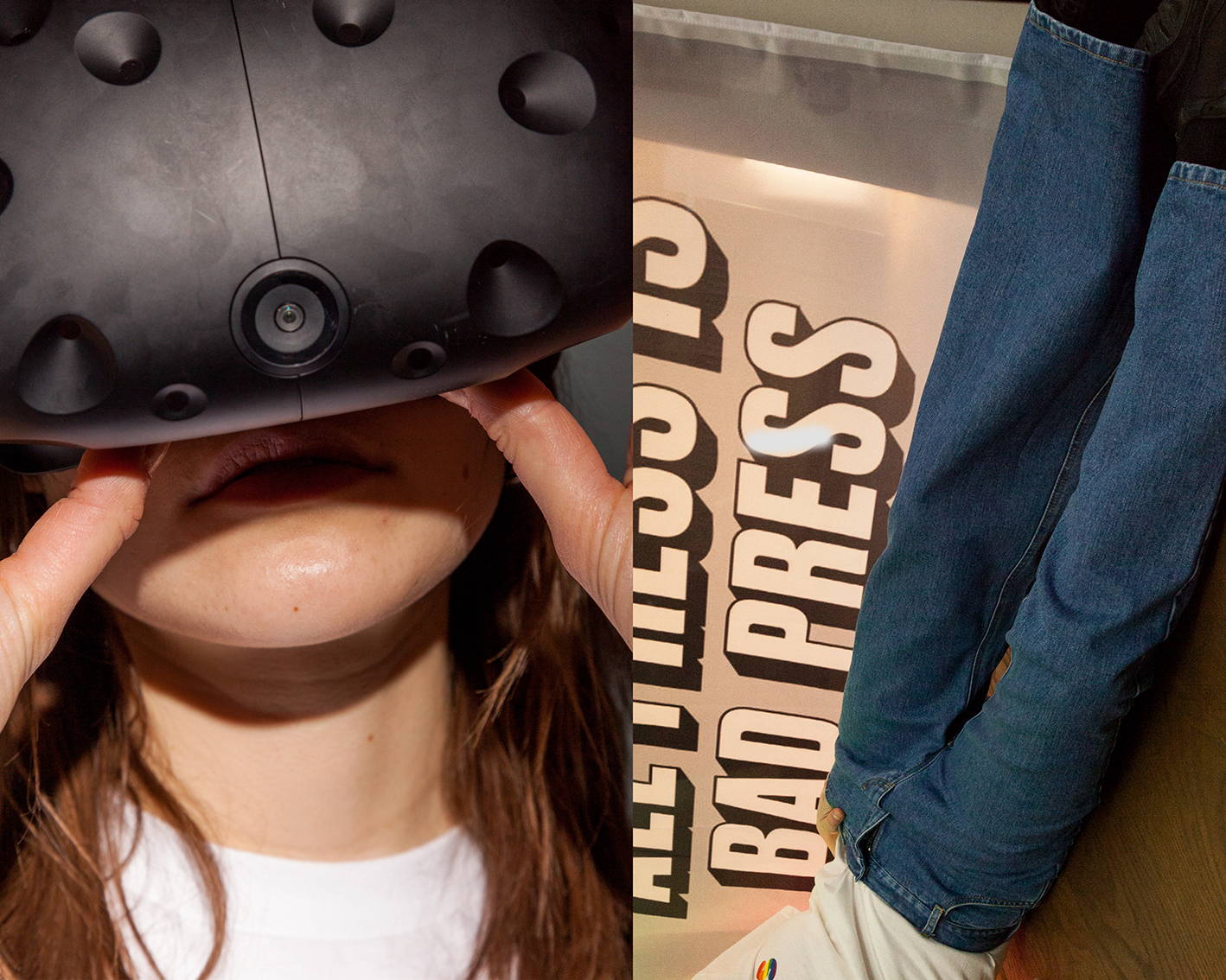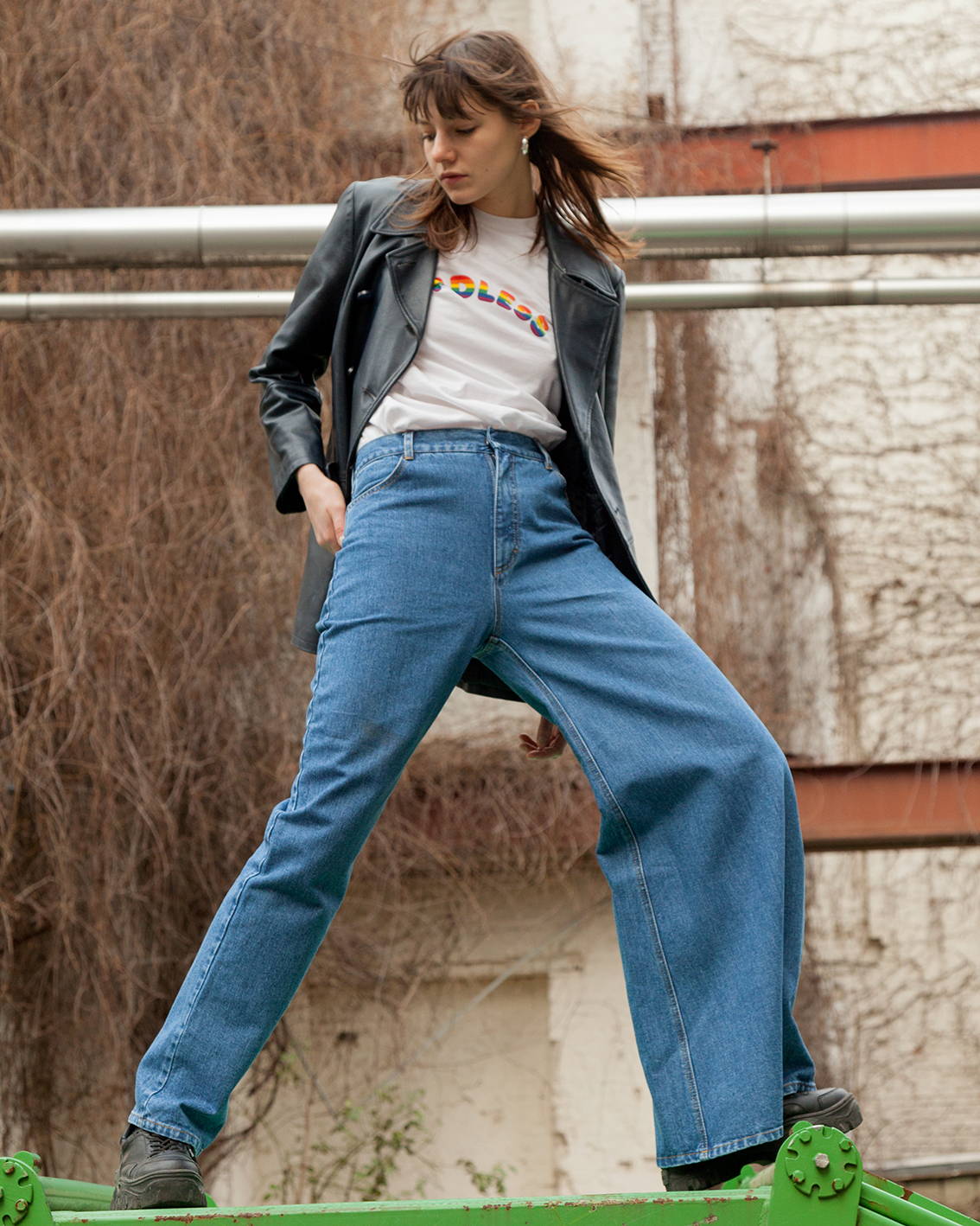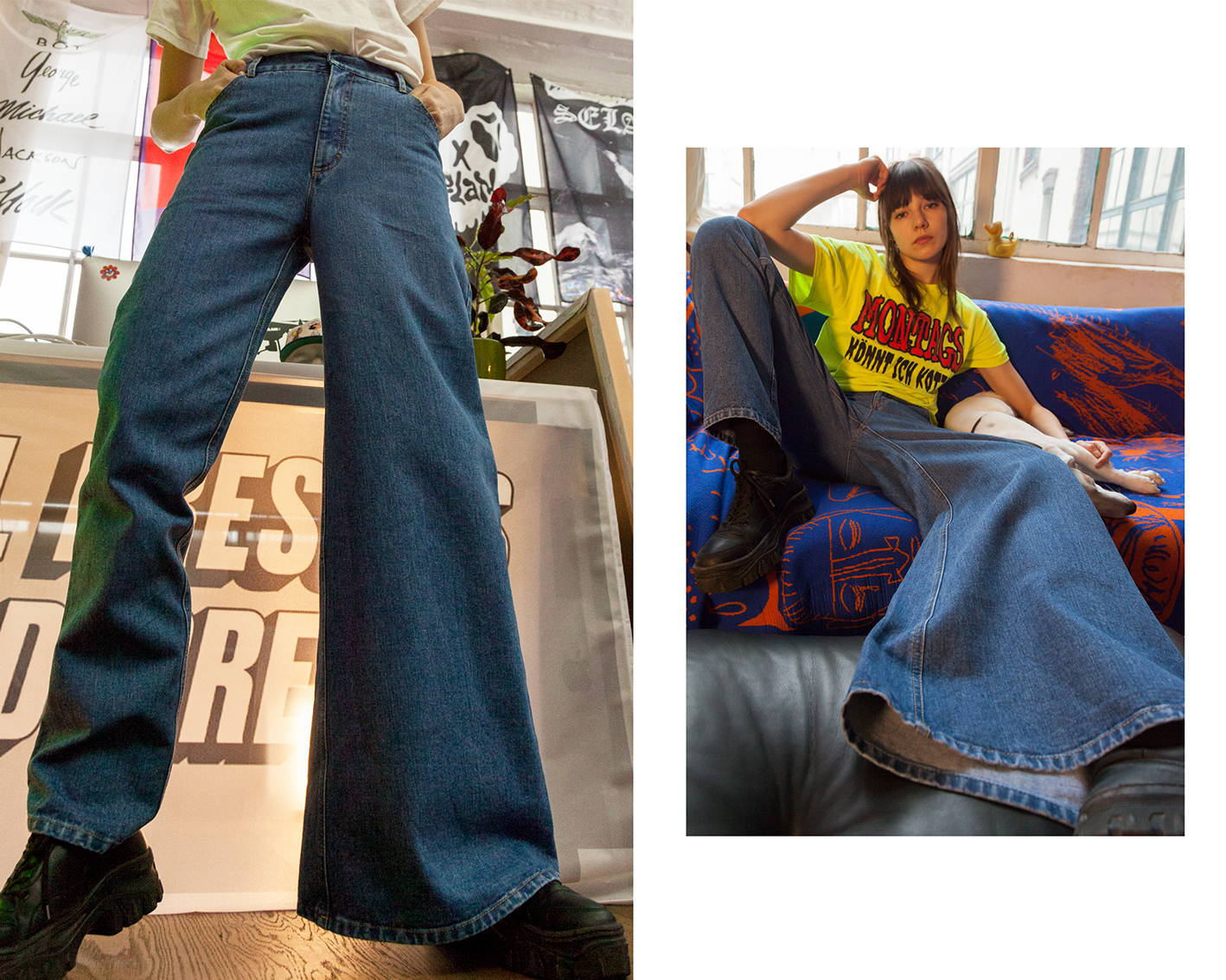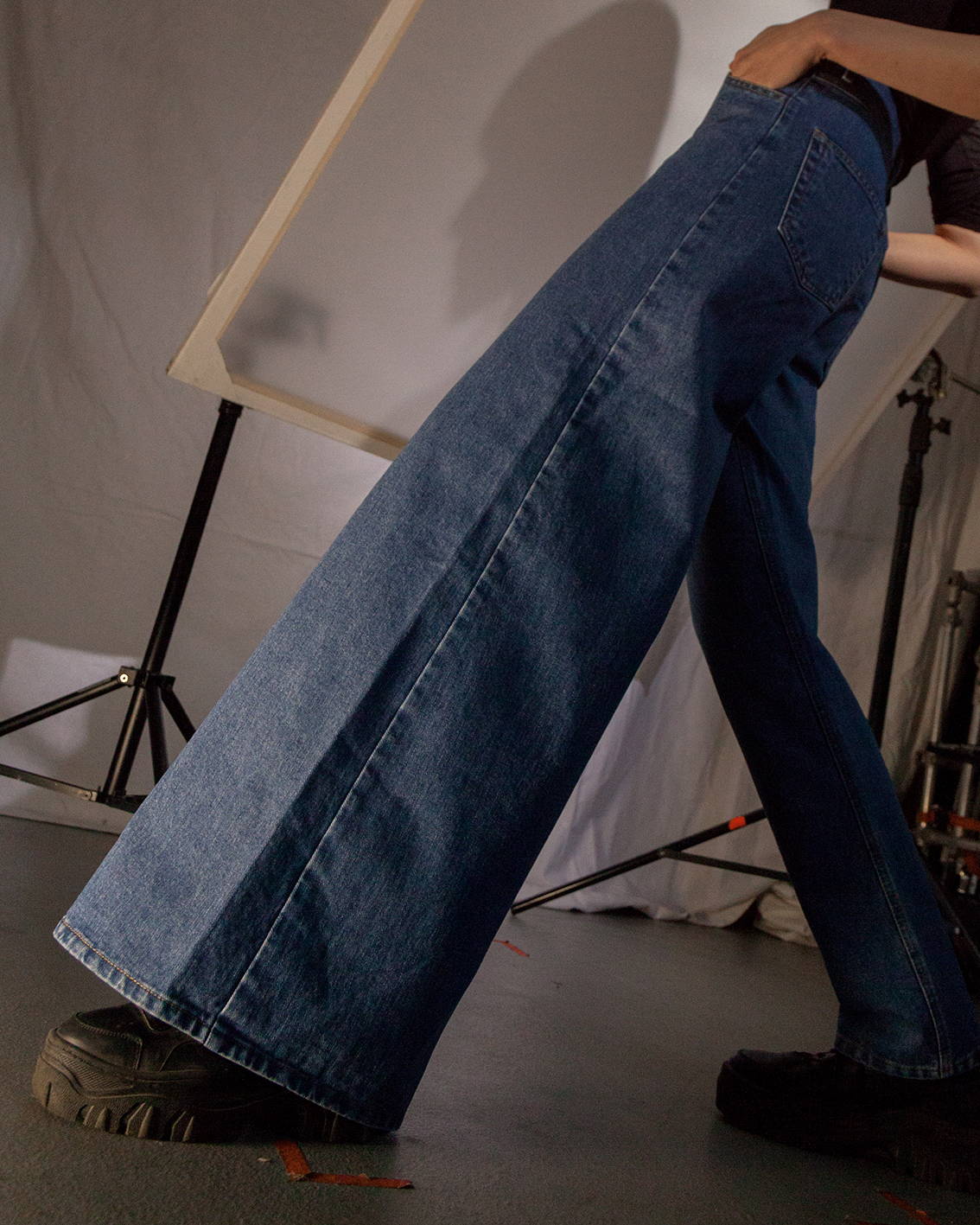 The jeans are now available for PREORDER. Fill in your measurements and get your tailor-made pair in 10 days.